Malus domestica MM106 9a
MM106 rootstock
The Malus MM106 rootstock is a cross breed between M types, with a considerably higher vigor compared to the M9 T337 rootstock. Compared to seedlings, the MM106 9a selection will reach a vigorous of around 65-70%. The MM106 rootstock is less drought sensitive and is suitable for weaker or less vigorous/fertile soils and used to grow weaker growing apple varieties. 
Trees on MM106 rootstock are suitable for a medium density orchard with around 650 to 800 trees per hectare. A support system is not required but recommended, especially when the trees are young. This is because trees on MM106 rootstocks are precocious and have an early production. 
The MM106 rootstocks are available as one year old rootstock, from own stoolbed (mother garden), and as replanted two year old rootstock. The rootstocks are usually graded in size categories (in mm) 4/6, 6/8, 8/10, 10/12 and 12+. On client request we can do specific grading, for example 8/12.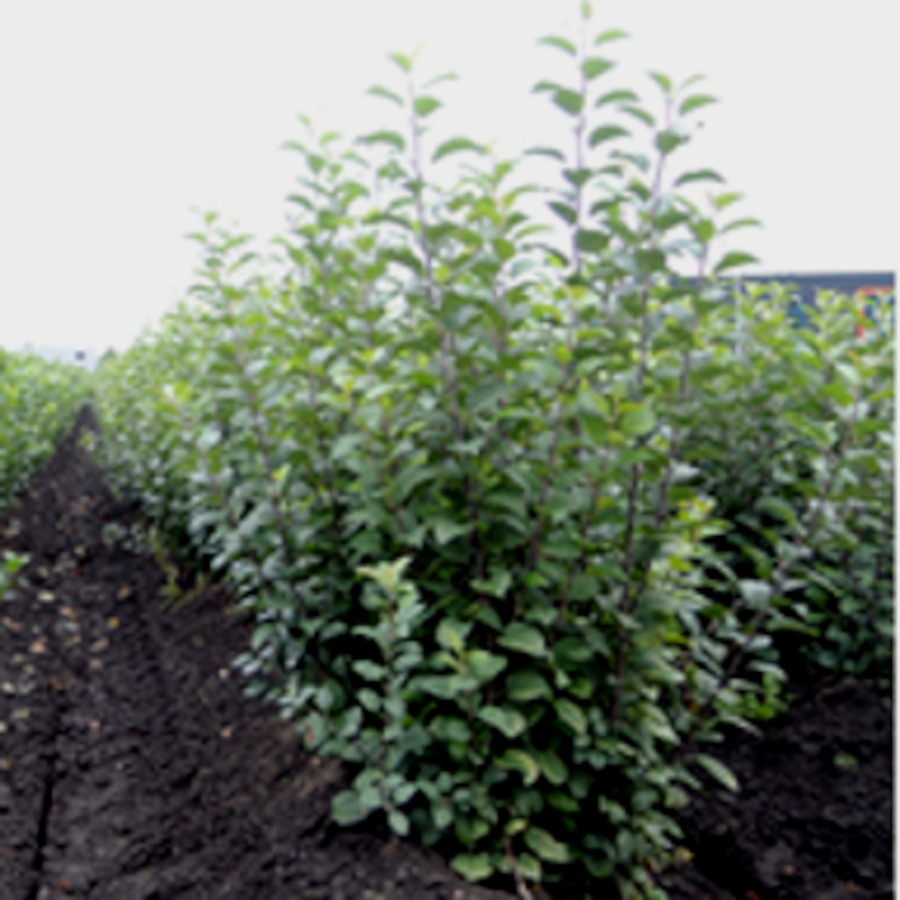 Healthy and certified plant material
MM106 9a rootstocks
Vigor of MM106 9a rootstock compared to the vigor of a seedling.
| | |
| --- | --- |
| ROOTSTOCK | VIGOR |
| Seedling | 100% |
| MM111 | 75% |
| MM106 | 65% |
| M7 | 60% |
| M26 | 50% |
| B9 | 45% |
| M9 T337 | 40% |
| M27 | 30% |